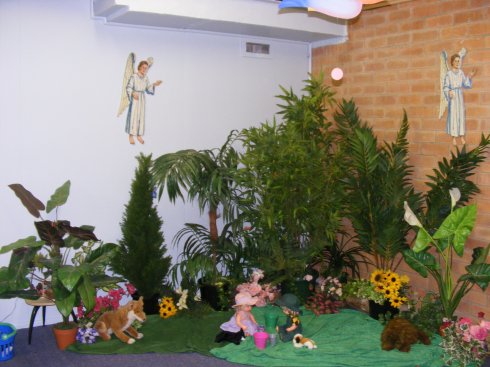 Angels Care for Us Theme

: This program emphasizes the fact that from the time we are born we each have a special angel to take care of us. Our guardian angels help us and protect us all the time.

It is based on Ps 34:7; Ps 91 Heb. 1:13,14;

Gen 18-19:22; Matt. 1:20-24; 2:13-21; 4:11;

Luke 1:1-38; 22:43; 24:4;

Acts 1:10,11; 12:1-17; Desire of Ages chapter "As a Child"; Counsels of Diet and Foods 246,247; Ministry of Healing 246-250; Adventist Home 432; 1 Testimonies 390-405; 7 Testimonies 42-44; Great Controversy chapter "God's People Delivered"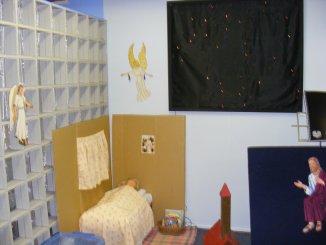 Through the program we talk about how our angel is with us through each of the daily activities the children do. This includes: how we act in Sabbath school, playing in and out of doors, walking, riding in a car, sleeping at night, and doing the right thing. It continues on with Jesus bringing the angels with Him when He comes again and that in heaven we will be able to see and talk to our angel face to face.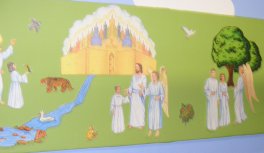 Click here to see suggested songs and song aids for the quarter
---
These resources are free to download and be used as a ministry for children.



If you have not already done so, please click here to sign our Guest Book. By supplying us with your email address you grant us the ability and right to notify you of updates or changes to the programs available for download.