Creation Theme

: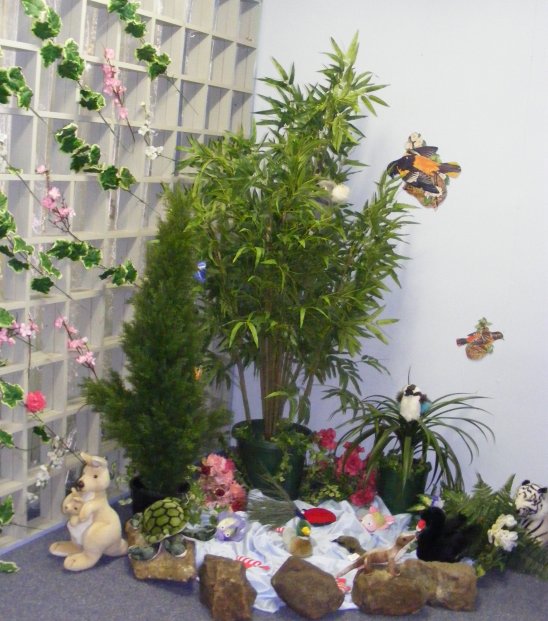 This program covers the entire creation week. It is based on Genesis 1 & 2, Psalms 19:1-6; 33: 6-9. Patriarchs & Prophets p44-51, 11-116; Desire of Ages p281-289; 515-516; Education p128-130; Story of Remdemption p20-23; Testimonies for the Church Vol6, p351-359; The Bible Story Vol 1. p13-60.

There are two points that I emphasize:
The first is that each day God spoke, saying, "Let there be..." And that is just what happened; whatever He commanded was instantly made.
The second is that each creation day had an evening and a morning just as our day does today. I wanted to emphasis this as even small children in a daycare setting are being taught evolution. My aim was to start giving a small child the grounding so that they can begin to discern between God's way - creation, and the devil's way - evolution.
There is a song and activity for the children for each day of creation and in the case of Day 3, 5 & 6, there are two or three songs covering the things God made on that day. The theme finishes with a poem that summarises the creation week.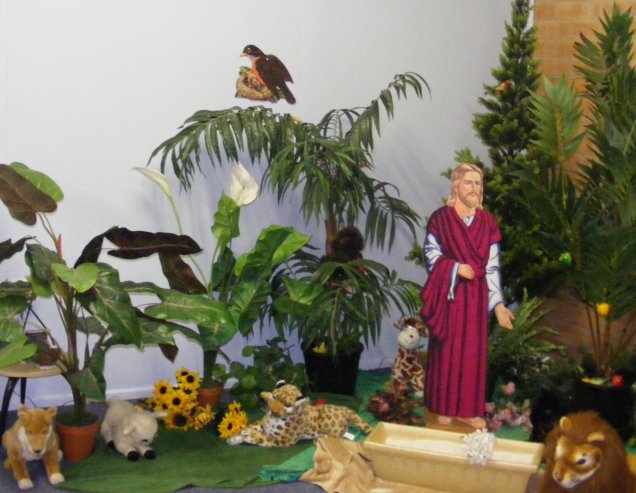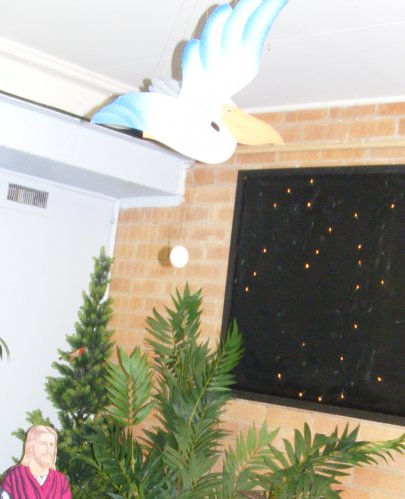 Christmas lights on a black background make great stars.


---
These resources are free to download and be used as a ministry for children.



If you have not already done so, please click here to sign our Guest Book. By supplying us with your email address you grant us the ability and right to notify you of updates or changes to the programs available for download.