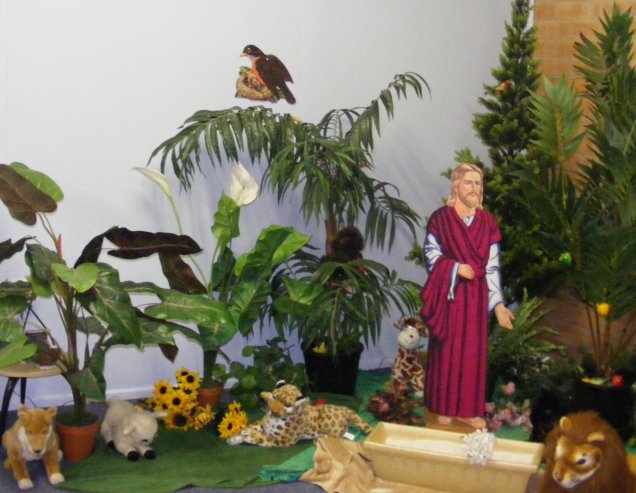 Jesus Loves Me Theme:
This program teaches that Jesus loved us so much, He came to this earth as a tiny baby and grew to be a man, died on the cross, and was raised from the dead. Jesus also likes to hear us tell Him that we love Him. Jesus loves us so much that He gave us trees, flowers, food, birds and animals to look at and hold. He loves us so much that He gave us families, and one day He will come back and take us to Heaven to live with Him.
Click here to see the scripture references
---

These resources are free to download and be used as a ministry for children.



If you have not already done so, please click here to sign our Guest Book. By supplying us with your email address you grant us the ability and right to notify you of updates or changes to the programs available for download.